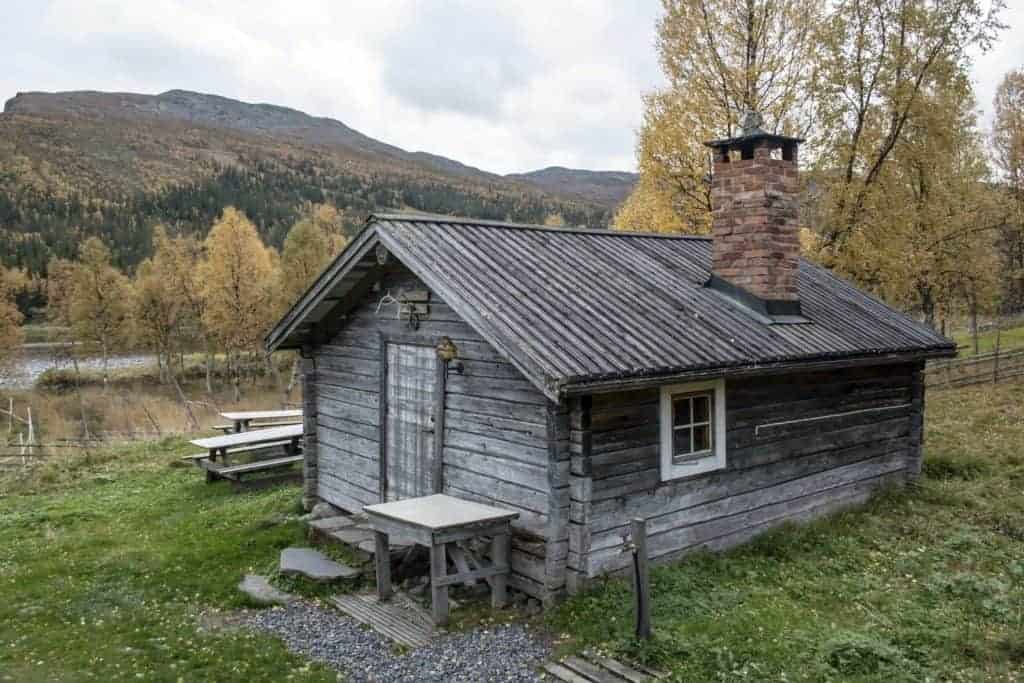 I'm sure you want your rustic hunting cabin to be decorated as best as possible, but what do you need to get the perfect look? I did some research and here is what I found out.
So, how do I decorate my rustic hunting cabin? Your hunting cabin will look best if decorated with the environment around it in mind. Use plenty of wood furnishings and knick-knacks created by local artisans plus the trophies from your latest hunt to help give it that classic hunting vibe.
While a lot of the details of decorating depend largely on your personal tastes and preferences there are certain areas to pay special attention to in order to have the best looking cabin in your neck of the woods.
The Best Way to Decorate Your Cabin
Building a cabin is hard, but decorating one is difficult in its own right. You need the perfect blend of wood carvings, animal pelts, and sturdy chairs to give it that nice cozy feeling that we all love coming back to after a long hunting trip. Oh! And every cabin needs antlers. Oh yes, you can't forget the antlers.
In this article we will examine those areas where your cabin could use a good sprucing up in order to give it that "home away from home" feel.
These areas are namely:
The front entrance
Unique displays
The front room/living area
The dining area

Use of space
Bedrooms, and
Your patio area
Here I will give you some ideas about where and how you could improve your decorating, but what you choose to do will come down to your own style. Think of things that you find creative and fun and see where you can apply it in your own cabin.
Alrighty then, let's get started at the very top, or should I say front, as we take a look at the front entrance of your cabin.
Decorating Your Cabin's Front Entrance
You want your cabin to feel warm and welcoming, while still retaining that rustic, manly feel. The best way to do that is to borrow aesthetic elements from nature, while still being uncompromising in comfort and convenience.
Your front entrance is one of the best places to reflect this thought process. Deck out your front entrance with all the luxuries of any normal suburban home, but with a rustic edge.
Consider a welcome mat. Instead of a bland mat that simply says "welcome", consider something with an animal illustration or a picture of a cabin on it.
I once saw a lovely rust colored mat that read, "welcome to the cabin". That really set the mood for the whole atmosphere of the place.
Consider making a table out of an old tree stump that you found lying around the woods somewhere. A stump table with a vase filled with beautiful natural flowers really enhances the aesthetics of the place without loosing that authentic rustic feel.
I love anything old or rusty looking at the entrances of cabins. An old wood chest that you fill with winter gear is both functional and looks great by your front door.
Consider buying an old rusty "welcome" sign from a diner or the likes thereof. The rustier the better. Details like this really make your cabin feel "lived in" and help create a homier atmosphere.
The colors you use to pain the door should be subtle earth tone. Browns, red, and grey are the most appropriate.
at all possible, let the natural beauty of the wood used in building the frame of your cabin shine through. Sometimes paint just can't compete with the beauty mother nature creates herself.
Above all, try to fill your front entrance with details that reflect the local scenery. A cabin near the cost of California, shouldn't look the same as a hunter's cabin at the base of the Rocky mountains.
Find local foliage to plant flowers near your front entrance or plant some local trees in your front yard.
The best cabins seek to be to look like they belong in the woods, not like they are constantly fighting against them.
Creating Unique Displays Inside Your Rustic Cabin
Creating unique and interesting displays inside your cabin are key to creating a rustic atmosphere. Unique displays are where you show off any art, antiques, or other knick-knacks that you find interesting.
As with your front entrance, you want your displays to be in harmony with the area around you. For example, you wouldn't want to throw down a polar bear rug if you have a cabin in Colorado.
The same thing applies to any plants or artwork. Why would I have a cactus garden and then a landscape painting of the pyramids of Giza if I have a cabin in Alaska?
All of your art should be "natural" to your area. If deer, for example, are common in the area, go for plenty of deer horns. Try to find authentic landscape art of the area around you.
One of the best places to look for quality art and knick-knacks are at local antique shops and artisan fairs. Any small town in America will have something of the sort.
Look for locally created wood carvings, paintings by local artist, and even vintage taxidermy pieces.
Personally I love getting pieces that reflect the history of the area. If your cabin lies near an old mining town, consider getting an authentic miner's helmet or pickax.
If you live close to a lake, hang an oar or a fishing pole on the wall.
If your cabin is an area with rich pioneer history place a wagon wheel to remind you of the hardships those brave settlers faced.
Trust me, unique details like this are what divide good cabins from great cabins.
So, be smart and proactive. Do a little research to find out cool and unique things about your cabin's area. Don't be afraid to talk to your neighbors. Any old fisherman will likely be able to tell you volumes about the towns history or any other unique things about the area.
Decorating the Front Room or Living Area
The front room is where the majority of your socializing will happen, therefore it is critical that it be the perfect blend of comfort or style.
Your rustic hunting cabin is likely smaller than a lake or fishing cabin would be, but that only adds to the importance it plays. Less space means you need more attention to detail not less.
The most important part of the living area in your hunting cabin is adequate space. Remember, this is where you will be coming home after long days of hunting and roughing it in the woods. The last thing you want to feel is cramped.
That being the case, don't be afraid to fill your living area with fun details that make it feel like home.
Couches and chairs the most important aspect of your front room. You will want to have enough of them so everyone can take a load off and relax, but not too many as to feel crowded and uncomfortable.
I personally like to have no more than 6 seats in a room. That's one couch that seats three people, one love-seat that fits two, and of course the all important recliner chair for the man of the house.
Furniture is an area where it may be tricky to find the perfect rustic feel. First off, I think it's important not to forgo comfort just to buy something that "looks" rustic.
Plain wooden chairs for example. Do they look rustic? You betcha. Are they very comfortable? Not in the least bit. Personally, I would avoid them.
There are a couple of things you can do to make your couches and chairs "feel" more rustic. First of all, make sure that the upholstery is are the same earthen tones used when we discussed decorating your front door. Avoid in bright blues, yellows, or, heaven forbid, pinks.
Second, some manly animal pelts will quickly transform your dull suburban sofa into a hunters heaven. Do not doubt the power of thick blankets. Not only do they feel manly and rustic, but they're just so gosh darn comfortable.
After you have nailed the furniture, ensure that everything else is to your liking. Throw down a nice woven rug or bear belt to keep your tootsies warm when your walking around bare foot.
Have plenty of wooden stools handy to use as extra chairs and footrests. These are even more impressive if you made them yourself using local lumber.
Have a strong, wood table (also locally manufactured) in the center of the room stalked with the latest issue of OutDoor Life Magazine and your favorite adventure novels.
Above your fire, hang your prized trophy and your favorite gun or fishing pole. Now this cabin is starting to feel like home.
Decorating Your Dining Area
The dining area is the heart of the home. The center of important gatherings and where you participate in everyone's favorite part of a cabin trip. Eating.
Your dining area should be a clean and welcoming place. Capturing the rustic feel here is just as much about what you don't use to decorate as what you do use. I am an advocate of a minimalist approach to decorating your dining area and I'll show you what I mean.
The main focus of the dining area are the two big F's. That is first, family, and second, food. Anything that get's in the way of the two big F's is superfluous. That being said, there is still a lot that can be done to enhance the dining experience.
Consider the size of the table and the number of chairs in the room. Nothing ruins a feast faster than inadequate room. On a hunting trip, manners usually fly out the window faster than a slug from your .12 gauge so you better make sure you have enough elbow room while eating.
Tables and chairs should be of similar design to those in other areas of the house.
On the walls near the dining room I like to keep pictures of my family and friends. Pictures of your greatest kills, your pet dog, and other like things are also appropriate.
My favorite thing to do to liven up your dining area is to fill it with natural light. Nothing enhances a meal like sunlight dancing across the table and gently warming your face as you sink your teeth into a thick, juicy venison steak.
Try having your dining room close to some windows. If you have a back door, consider installing a sliding glass door. The more sunlight the better.
Spacing Your Cabin
Spacing can make or break your cabin. Especially if your hunting cabin is on the small side. If too cluttered your cabin will feel cramped and claustrophobic. If too barren, it will feel dull and unhospitable.
How do you determine the right amount of space for your own rustic hunting cabin.
That is hard to tell, but a good rule of thumb is if you can comfortably jog around your cabin without having to slow down in order to avoid crashing into furniture, you are probably OK.
In general though, I would lean on the more cluttered side of things. One of the best parts of decorating a cabin is using all the cool junk that would look tacky in your home back at the burbs.
Cover the knotty pine walls with antlers. Fill the floor with animal skin rugs. Have some wood carving sculptors. I think wood sculptors are the bee's knees.
Just make sure that you have enough room for the kiddos to rough house a little and everything will be fine.
Decorating Your Cabin's Bedroom
Ah, yes! The bedroom! I don't know about you, but one of my favorite parts about staying at my cabin is sleeping there. Away from the rest of the world, just you some close friends, and mother nature.
A man can really get some good sleeping done when snugly tucked into his warm cabin bed. But how do you get a bedroom to feel both comfortable and rustic?
Like with most other things we've discussed in this article already, the devil is in the details. A bed is a bed no matter where you find it, but you can make your bed feel more rustic with the right touches.
I am a fan of thick animal blankets as I've mentioned earlier. A warm wool blanket on top of a fuzzy fleece blanket is heaven on earth.
The frame of the bed can have a huge effect on the feel of the room as well. Instead of a traditional wood frame, try getting a log bed frame instead. A log bed frame looks more natural and helps contribute to the outdoorsy vibe you're looking for.
Other decorations in the room should be minimal as well.
Avoid placing any taxidermy in rooms that have a bed. I don't care who you are. Nobody likes being watched by a dead animal as they are trying to sleep. That's just creepy. Especially in a kid's room.
You want to have some sort of cabinet or closet space to store clothes in. I would suggest avoiding having an actual closet though. In my personal opinion it's just too much of a modern luxury to be considered rustic.
I would suggest that rather than having a chest-of-drawers, wardrobe combo instead. A wardrobe can provide just as much space as a closet, but still retains that antique look that contributes so much to the feel of your cabin. Plus, there are some cool wardrobe designs out there. It could really be the crowning piece of furniture in your bedroom.
Rugs are crucial to tying a good cabin bedroom together. Big, plush rugs all around the floor transform a plain room into a place that's comfortable and inviting.
Your bedroom is really your own space, therefore I feel it may be appropriate to deviate from the color scheme of the rest of the cabin. If you feel like a blue carpet at the base of your bed would be nice, then go for it. Add those personal touches that really wouldn't look well anywhere else.
Patio Area
As comfortable as your hunting cabin may be, the point of having a cabin is still to spend time outdoors. We get away from our jobs, the city, and all of our pesky neighbors to relax and spend some time in nature.
If you are never outside, it defeats the purpose of your cabin. If the patio of your cabin is unpleasant, you won't want to spend as much time outdoors.
Now, I know what you may be thinking, "but I spend all day hunting. Why would I need to spend any effort on improving the area immediately around my cabin, when I'll never spend anytime there?" But maybe the reason you never spend time there is because it just isn't very nice.
A nice patio on a cabin is one of the most enjoyable parts. I love sitting on a nice chair during a warm summer evening and watching the stars while I listen to the crickets chirp. There's nothing better!
So what can you do to make sure your rustic hunting cabin has a nice patio?
Maintenance is probably the most important thing when it comes to patio areas. Luckily, most cabins are already in beautiful locations. All you need to do is weed any undesirable plants and make sure they stay gone.
Consider adding a stone walk way from your patio to a big fire pit. Trust me, your kids will absolutely love to roast marshmallows over the fire during those summer nights.
Another important part of your patio are chairs. I highly recommend buying at least one rocking chair. When I sit in a rocking chair and look over nature's beauty, I feel like I never want to leave. There's nothing quite like it.
A bench swing can also be nice and are a big hit with the kids.
Additional Questions
How expensive is it to decorate my rustic hunting cabin? Prices can vary anywhere from $500 – $5,000 depending on what you plan on doing. Renovations will easily cost a few thousand dollars, but if you only plan on buying new furniture or interesting art pieces, you can spend only a couple of hundred.
I recommend checking out the prices at any local art or antique shop. You can find some good deals there.